ABA Based School
" If they can't learn the way we teach, we teach the way they learn" – Dr Ole Ivar Lovaas (Norwegian-American clinical psychologist and professor at the University of California, Los Angeles)
Our approach can make a meaningful difference
for your child and your whole family.
Learn functional communication
Develop meaningful social relationships
Minimize inappropriate behavior
The two hours school program at SSC :
Our ABA based School Program is available for children ages 1.5 to 10 years who are diagnosed with Autism Spectrum Disorders, social communication disorder, and related disabilities. Also, children with mild to moderate language and cognitive delays as well as behavioural and social-emotional needs.
As each child's needs are unique, an Individual Education Program (IEP) is set up after a 10 days assessment** using language based assessment tools such as Verbal Behavior Milestone Assessment for Placement Program VBMAPP , Assessment of Basic Learning and Language Skills-Revised ABLLS-R to name a few.
The focus of our ABA services is to provide individualized programming in a 1:1 setting ( i.e. one child: one therapist) to address a wide range of challenging behaviours as well as teach essential skills. The language based assessments are administered at the onset of services and updated on a consistent basis. Assessments and direct observations drive the child's programs and ensure the most effective, efficient and individualized development of programming.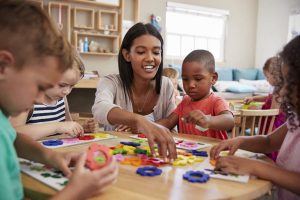 Introducing the learners to small group setting through circle time to help them apply the skills they learnt in 1:1 setting to a group environment.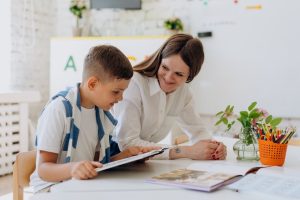 A strong part of the individual language skills are self-help and independent living skills such as toileting, dressing up, hand washing etc which are included in the program.